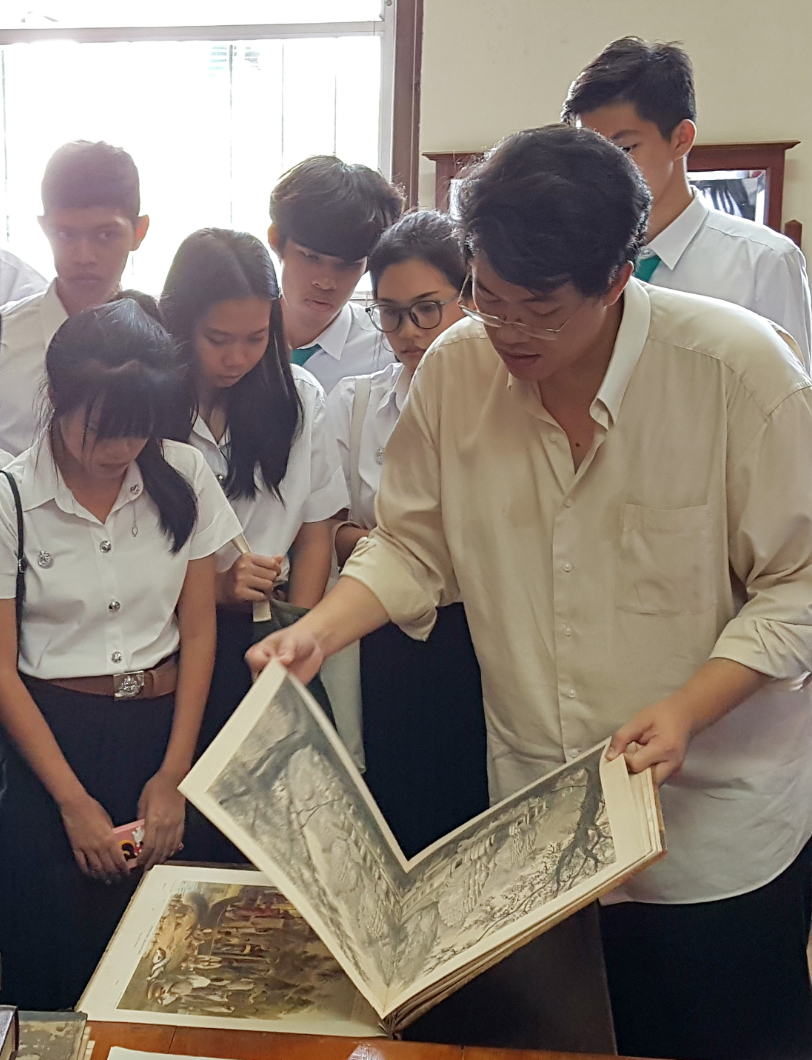 Youtube: Facebook: click here
The Bachelor of Arts program in Thai focuses on the study of Thai language and literature and integrates it with the learning of religions, art, culture and history. Furthermore, the curriculum emphasizes on Epigraphy and Ancient Documents courses which provide important facts for studying Archeology, History, Thai art and culture. Thailand currently lacks of expertise in Thai language, Thai literature, linguistics and the reading of inscriptions and ancient texts.
Youtube: click here Facebook click here
The program provides students with knowledge and understanding of language and cross-cultural communication and builds their communicative competence in English in order to meet labor demand and to pursue a higher education.
Youtube: Facebook: click here
French is an international language and one of the significant modern foreign languages since France and French-speaking countries play an important role in the world's societies, economy, politics and technology. Thus, French proficiency and the understanding of France's perspectives, philosophy of life, art and culture can improve French learning and encourage comparative study which can be appropriately adjusted and applied in circumstances in Thailand.
All